Experience an unforgettable adventure on a wildlife safari. Witness some of the world's most amazing creatures in their natural habitats with knowledgeable guides leading the way. Explore the wilderness in open vehicles or on foot, encountering lions, elephants, giraffes, and more. The early morning and late afternoon game drives are a must, but don't miss the chance to go on a night drive to see elusive nocturnal animals. Take in the breathtaking natural beauty around you and create memories that will last a lifetime. Join us on safari for a truly incredible experience.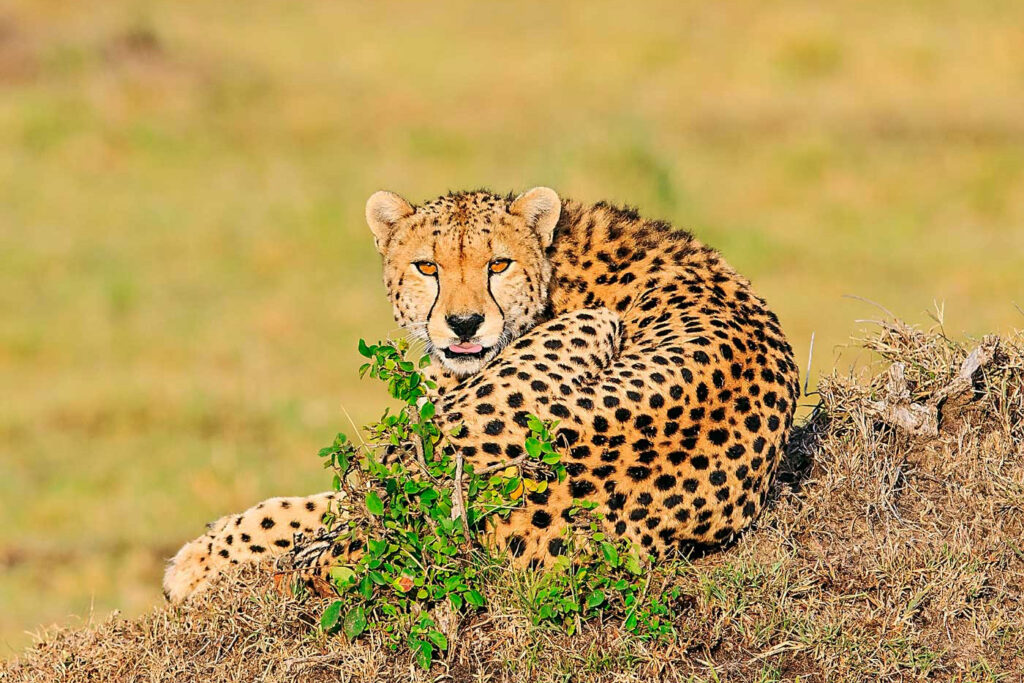 Classic Safaris
Picture this: the sun is just beginning to rise over the vast plains of Masai Mara, casting a golden glow over the surrounding landscape. You're nestled in the back of an open-top safari vehicle, watching as a family of elephants leisurely makes their way across the savannah. In the distance, you spot a herd of giraffes, gracefully moving between the acacia trees. It's just another day on an African Oasis Safaris game drive.
As the day progresses, you'll have the opportunity to see more of Africa's incredible wildlife. You'll witness a pride of lions lounging in the shade or catch a glimpse of a leopard stalking its prey. You'll see herds of wildebeest and zebras thundering across the plains, and marvel at the grace and power of a cheetah as it sprints across the savannah.
When it's time for a break, you'll be treated to a delicious meal at one of the luxurious lodges or campsites carefully selected for you by African Oasis Safaris. Our world-class cuisine is served in the breathtaking natural beauty of Africa to ensure a memorable experience.
In the evening, another game drive awaits, allowing you to observe active animals in the cooler temperatures. As the sun sets, take a moment to unwind by a warm and inviting campfire. Engage in friendly conversation with other travelers and enjoy the soothing sounds of the African night.
But the adventure doesn't end there. African Oasis Safaris offers a range of exciting activities. These include hot air balloon rides over the savannah, guided walks through the bush, and cultural visits to local communities. You might even have the chance to go gorilla trekking in Uganda or Rwanda, getting up close and personal with these incredible primates.
Join us on an unforgettable adventure with our classic safari experience. You'll gain a newfound appreciation for the natural world and create memories that will last a lifetime. An African Oasis Safaris trip is not just a vacation — it's an opportunity to experience the thrill of Africa's incredible wildlife. Return home with stories and memories that will stay with you forever.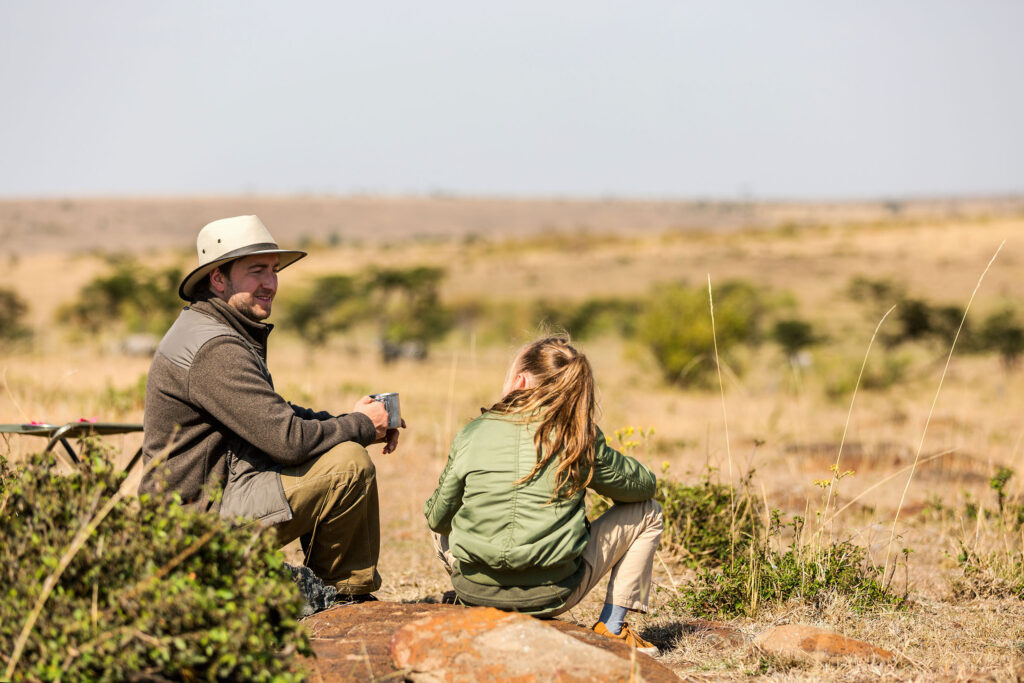 Family Safaris
Bringing your family on safari with African Oasis Safaris is an experience that your loved ones will never forget. Our team of expert guides and friendly staff will prioritize your family's safety, comfort, and enjoyment throughout your entire trip.
African Oasis Safaris offers a variety of family-friendly safari options, from luxury lodges to private tented camps. The accommodations we select are spacious and comfortable, ensuring ample room for families to relax and enjoy their surroundings. Many of our partner lodges and camps offer an array of amenities that cater to families, including swimming pools, playgrounds, and more.
Our expert guides are trained to engage children in the safari experience. They provide invaluable learning opportunities about Africa's diverse ecosystems and wildlife. Our knowledgeable guides are patient, skilled and passionate about sharing their love of nature with children of all ages.
One of the highlights of a family safari with African Oasis Safaris is the opportunity to witness the incredible wildlife of Africa up close. Your family will have the chance to see lions, elephants, giraffes, zebras, and many other iconic animals in their natural habitats. Our guides guides will take you to the best viewing areas, maximizing your chances of seeing as much wildlife as possible.
We provide a range of family-friendly activities, including hot air balloon rides, cultural tours of local communities, and guided bush walks. These experiences offer a unique and special view of Africa's stunning natural beauty and create the perfect opportunity for families to bond and make memories that will stay with them forever.
At African Oasis Safaris, we understand that safety is a top priority when traveling with children. We go to great measures to ensure that our vehicles and accommodations are safe and secure for families. Our guides are trained professionals who can handle any situation that may occur.
African Oasis Safaris offers a family safari experience that creates unforgettable memories lasting a lifetime. Our comfortable accommodations, knowledgeable guides, and thrilling activities provide the adventure of a lifetime while exploring the stunning natural beauty of Africa. Choose African Oasis Safaris for your next family vacation and make it an unforgettable African safari.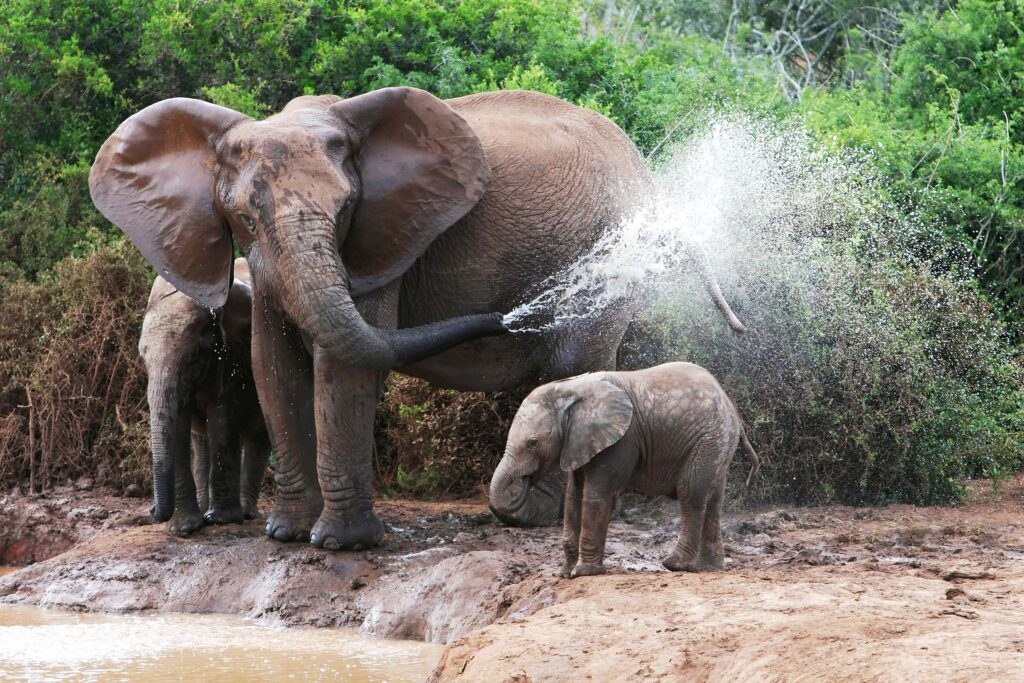 Private Safaris
If you're seeking a distinctive and customized journey to Africa, consider booking a tailor-made private tour with African Oasis Safaris. There are several reasons why this is a superb option.
Customized itinerary: A private safari allows you to customize your itinerary to fit your interests, preferences, and budget. African Oasis Safaris offers a range of options, from wildlife safaris to cultural experiences to beach getaways. Our team can work with you to create a tailored itinerary that meets your unique needs and desires.
Expert guidance: African Oasis Safaris has a team of experienced and knowledgeable guides who will accompany you throughout your journey. Our guides have an in-depth understanding of the local culture, wildlife, and geography, providing you with insider knowledge and tips to enhance your experience.
Personal attention: We at African Oasis Safaris are committed to working closely with you to ensure that your needs are met, from the type of accommodation to the activities you want to do. Trust us to handle every aspect of your trip with the utmost care and attention to detail.
Privacy: You can enjoy the privacy and exclusivity of your own private vehicle and accommodation. This allows you to fully engage in your experience and enjoy the company of your loved ones without distractions or interruptions from others.
Sustainability: At African Oasis Safaris, we are dedicated to promoting sustainable tourism practices that benefit local communities and protect the environment. We collaborate with community members and conservation organizations to support responsible tourism initiatives and reduce the impact of tourism on the environment. Our commitment to sustainability informs everything we do.
Booking a tailor-made private tour with African Oasis Safaris provides a personalized and unique experience in Africa. Our expert guidance ensures a memorable and enjoyable journey. You will receive personal attention throughout your tour. Privacy and sustainability are key values we uphold. Choose us for an unforgettable African adventure.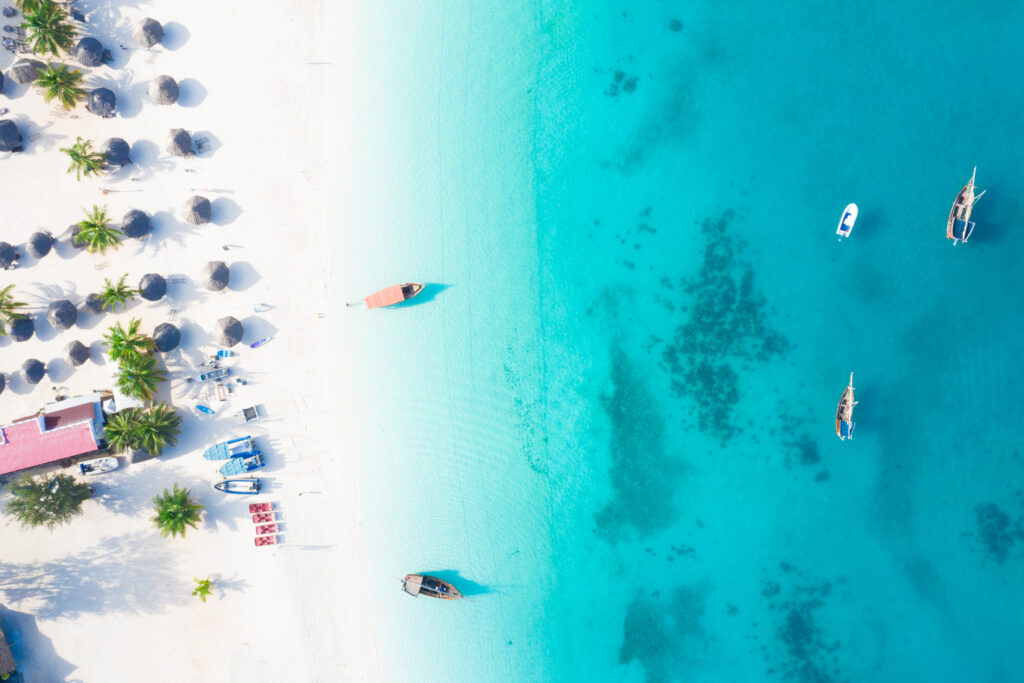 Extensions 
In Africa, combining a traditional safari with a beach extension offers the best of both worlds. After exhilarating game drives and wildlife sightings, a tropical beach can be a perfect place for relaxation. With the sound of waves in the background and feet in the sand, there's nothing better.
At African Oasis Safaris, we offer beach extensions in breathtaking African coastal locations. Our packages cater to diverse needs – be it a romantic honeymoon or a fun family vacation. Let us help you relax and unwind with our various beach extension options.
We offer popular beach destinations, such as Zanzibar, the Seychelles, and the Kenyan coast. These locations feature pristine white sand beaches, crystal clear waters, and a variety of water sports and activities that are perfect for families and couples alike.
Zanzibar offers visitors the chance to see historic Stone Town, go snorkelling or diving to explore colourful coral reefs, or enjoy a relaxing day on the beach. The Seychelles, on the other hand, provides a unique experience with stunning granite rock formations, secluded coves, and some of the world's best beaches.
On the Kenyan coast, you can visit the historic town of Mombasa, go on a deep-sea fishing excursion, or take a boat tour to explore the nearby marine parks and reserves, or simply relax and enjoy the famous Diani beach.
Lamu, situated off the coast of Kenya, is a designated UNESCO world heritage site. You can experience traditional Swahili culture by exploring the historic town, local markets, and mosques. The island's beaches are perfect for unwinding after a safari adventure, with a relaxed atmosphere and stunning natural beauty.
Whether you want to relax and unwind or explore and adventure, there is something for everyone on the African coast. African Oasis Safaris offers a seamless transition from safari to beach extension, with our team handling all the logistics and transportation for you. You can expect a comfortable and hassle-free experience with our trusted partners, who provide airport transfers, accommodation, and activities.
Consider adding a beach extension to your traditional safari with African Oasis Safaris. This allows you to experience the best of both worlds in Africa. Enjoy stunning beaches, crystal clear waters, and a range of activities for all ages and interests. These memories will last a lifetime. Discover the beauty and diversity of Africa with a beach extension added to your safari adventure.