Crafted with love, passed down through generations
African Oasis Safaris (AOS) is an experienced East African travel outfitter with over 25 years of service. We offer private and small group tours, emphasizing wellness, adventure, and unique travel experiences. AOS cares about sustainable tourism and is commited to making a positive impact on the environment and the communities we visit. We provide luxury services while also being mindful of economic, environmental, and socio-cultural aspects of tourism.
AOS is a family-run business, founded by Moses and Rose Kinoti and now led by Chris and Olia Kinoti. The company continues to focus on exceptional client experiences and unforgettable memories. Our approach values physical, emotional, and spiritual well-being, supporting holistic care of body, mind, and spirit sustainably and authentically.
Moses & Rose Kinoti: We take pride in being a family-run business
In the summer of '75, Moses Kinoti raised a paging board at the airport for his first clients. An elderly lady pointed to him, saying "that's us" with a smile as big as the moon. The entire family was so excited to be in Africa, and at that moment Moses knew he'd be doing this for a lifetime…be the one to put smiles on people's faces. African Oasis Safaris was founded in 1994 with one primary principle – Customer Satisfaction.
Growing up on a farm, Rose Kinoti was content exploring the nearby fields and hedgerows. After working with various humanitarian organizations, she embraced travel and journeyed solo: getting lost in the baffling alleyways of Uganda; watching the fat African sun slip down over the Tanzanian savannah; the rich history at Kigali genocide memorial in Rwanda; boat rides in Burundi's Lake Tanganyika; and sipping the best coffee she'd ever tasted in Ethiopia. Rose's travels had such a positive impact on her, that she wanted to share that joy with others. That's why Rose and her husband Moses started their company in 1994. They had a vision to provide that same beauty and experience to others, and we've lived up to it.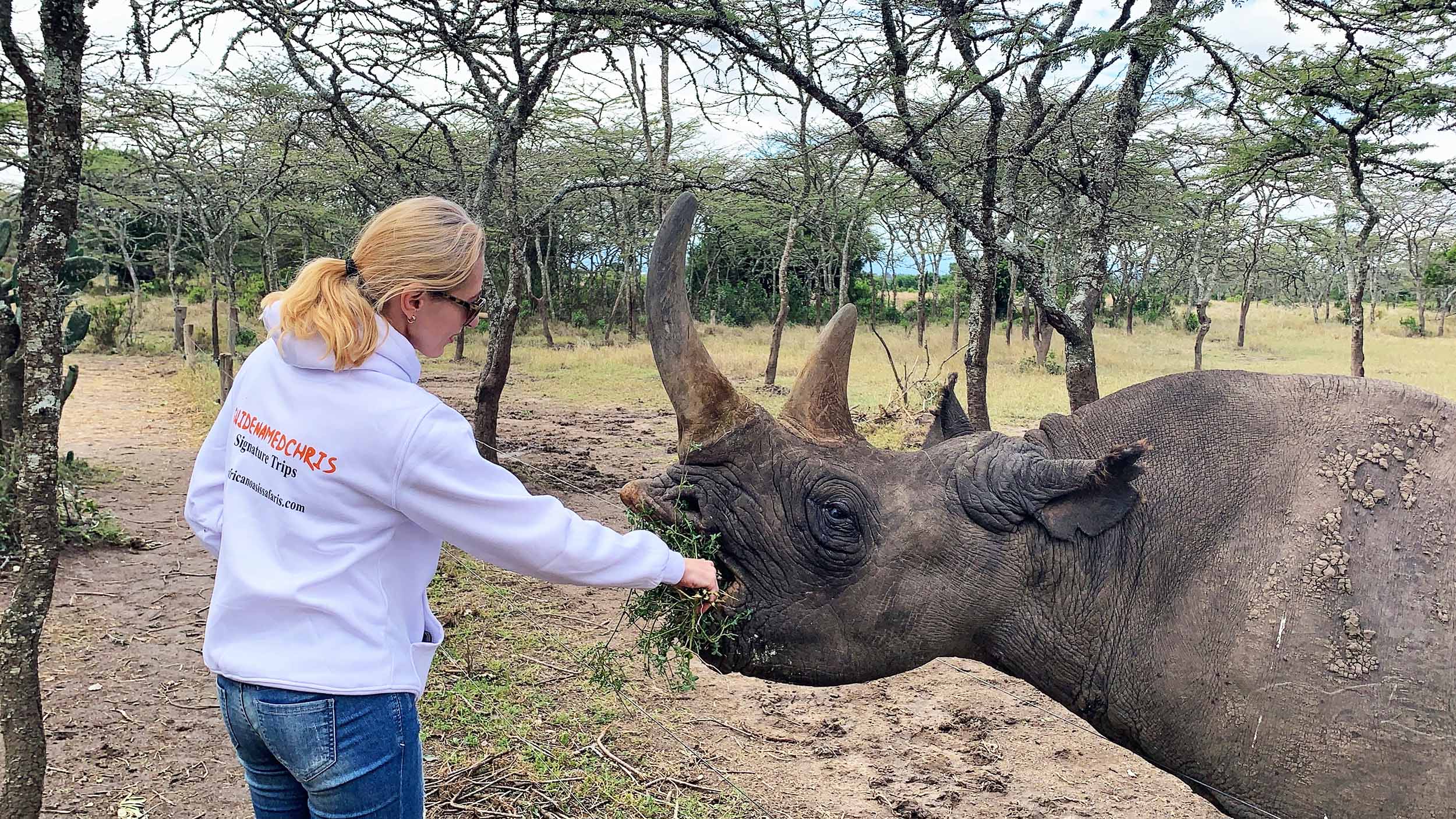 Chris & Olia Kinoti: Creating moments to remember
At the age of five, Chris rode in the front seat of a Landcruiser FJ40 with his dad Moses, returning home from safaris. Chris eagerly awaited to hear about his father's new bush adventures. At thirteen, Chris was learning how to drive a Landrover, shifting gears for the first time in the African savannahs he'd roamed for years before. The father-son bonding had opened his eyes to the wonders of the bush and sparked a lifelong passion for the natural world. The appeal of Africa as a destination was so strong that he spent his free time in his dad's office, soaking up the itineraries and photos…looking at destinations the company offered and thinking of innovative fresh ideas. This gave him first-hand insight into luxury travel and how these trips are delivered. Today, he runs the company with Olia and still travels with clients whenever possible, offering his signature Guide Named Chris safaris. This allows him to stay deeply in touch with the destinations offered by AOS and experience their unique landscapes, wildlife, and cultures. 
Olia has always had a passion for traveling and connecting with people. Her interest in Kenya began while working on a school building project in Masai Mara. There, she fell in love with the country, its people, culture, and the similarities to her birthplace, Ukraine. She later hiked Mount Kenya with Chris, and AOS became an indispensable part of her life. With an MBA degree from the University of Toronto, Gold certification from Wellness Travel University, and Life Coaching designation, Olia brings new ideas to AOS and is key to the development of our wellness offerings. She is our expert on wellness and active trips, and her passion for people, happiness, and well-being, combined with love for travel and giving back, reflects our core values and vision. Olia has climbed many peaks worldwide, and with Chris, she has travelled to over 30 countries. Their deep appreciation for cultures, nature, wildlife, and life, in general, drives the uniqueness of experiences they create for AOS clients with the highest level of quality.
We are so proud to announce that African Oasis Safaris Ltd. has been named Best Luxury Wellness Safari Operator 2023 by LUXLife magazine!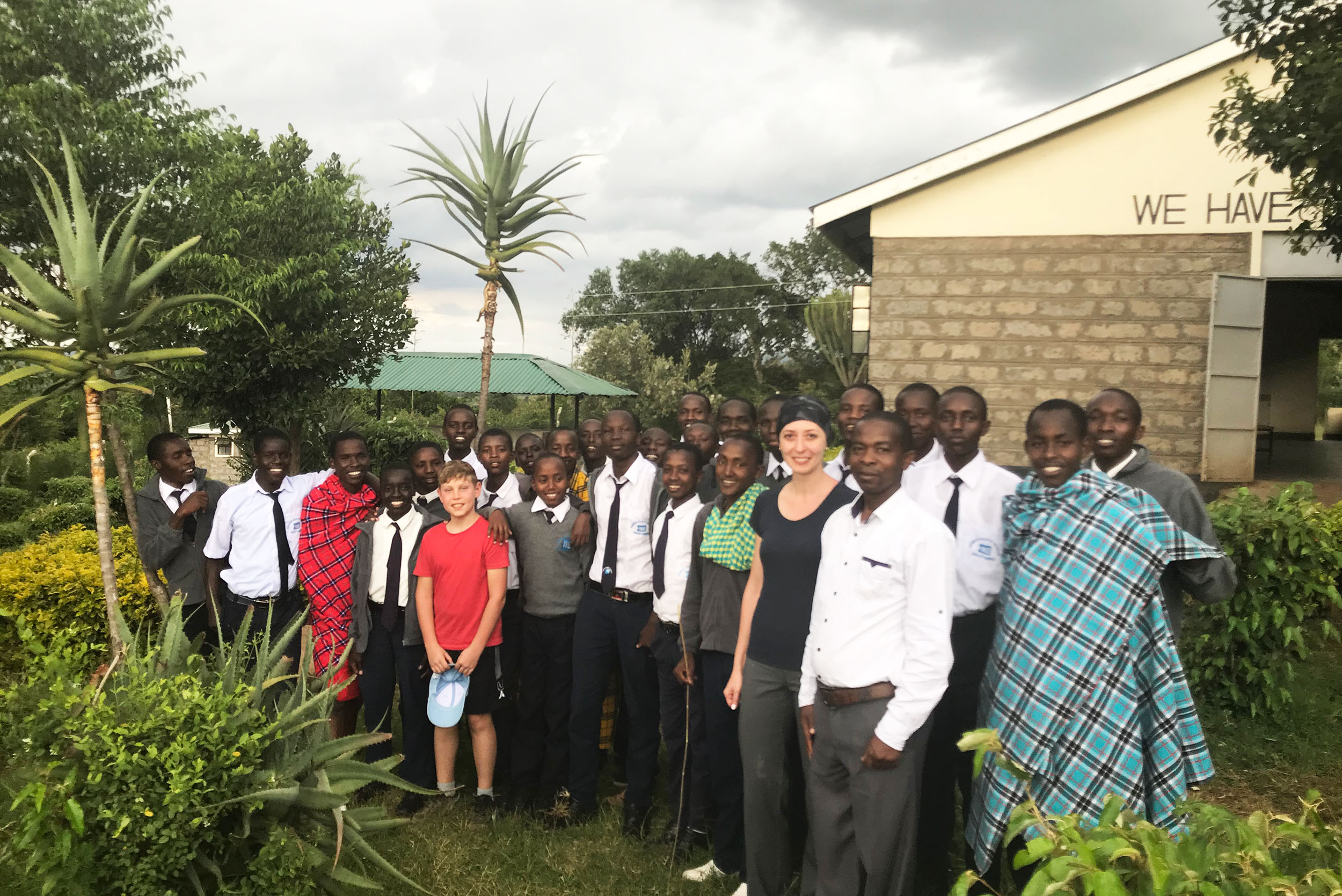 Travel green, leave a positive impact
Embark on a journey with AOS that not only allows you to witness the incredible wildlife and stunning landscapes of East Africa but also promotes sustainable tourism. You will experience the thrill of a safari adventure while knowing that your journey is making a positive impact on the environment and local communities.
When you travel with African Oasis Safaris, you will stay in eco-friendly accommodations that prioritize conservation and community involvement, and support local initiatives. You can also engage with local communities, learn about their way of life, and support their economies.
African Oasis Safaris adheres to strict guidelines to minimize the impact of tourism on wildlife, promoting responsible viewing practices that respect their natural habitats. You can witness the majesty of lions, elephants, giraffes, and more while knowing that your experience is contributing to the preservation of these incredible animals and their habitats.
With African Oasis Safaris, you can have an unforgettable adventure while making a positive impact on the world. It's a win-win situation, and we prioritize sustainability every step of the way.