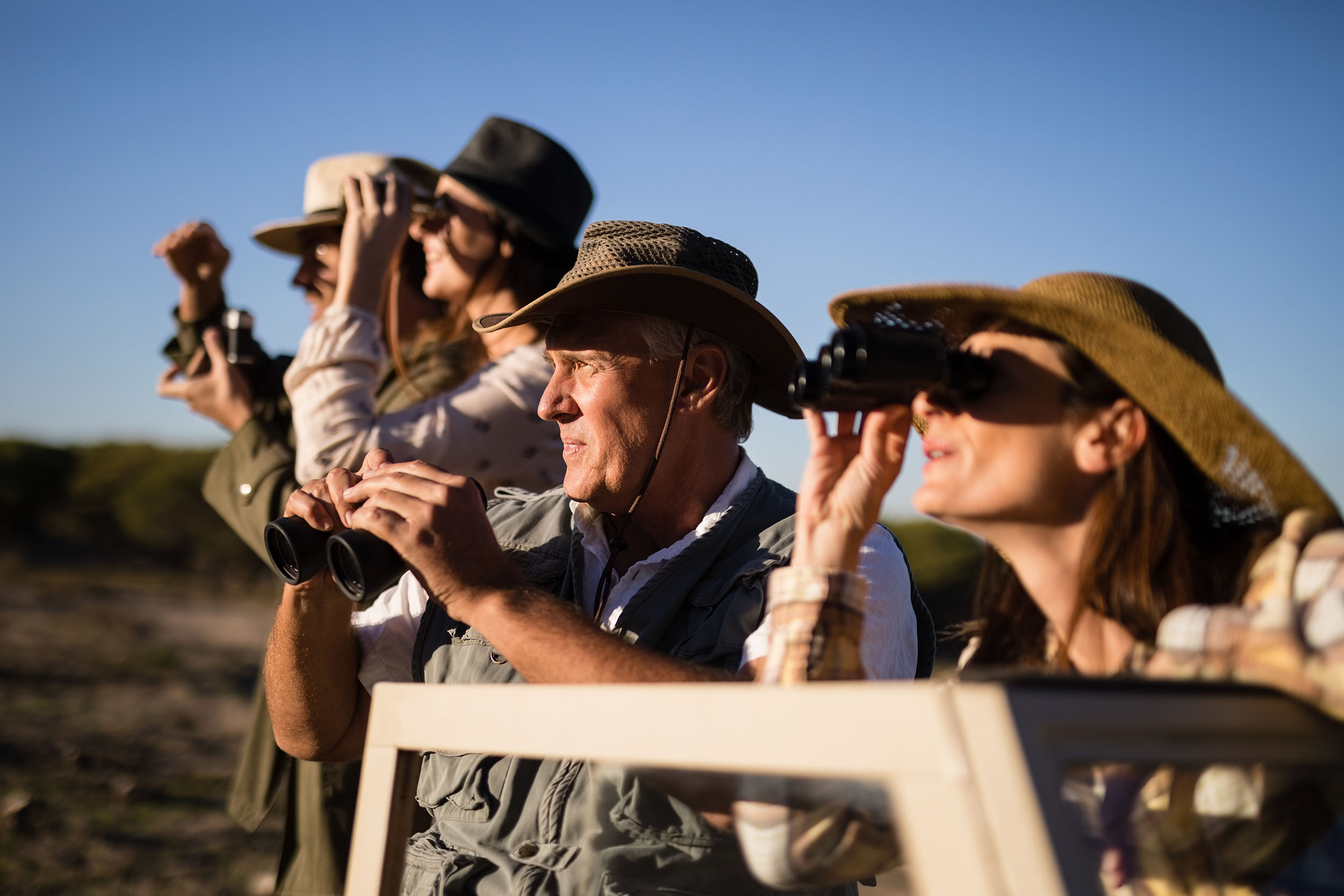 M.I.C.E.
African Oasis Safaris offers a unique corporate retreat experience that focuses on team building and making a positive impact. We tailor our activities to meet your specific needs and work closely with you throughout the planning process to ensure a successful event.
Our activities range from wildlife encounters on a game drive through Samburu National Park to hiking through the stunning landscapes of the Maasai Mara. We also offer hot air balloon rides and friendly sports matches with local communities. These experiences not only create lasting memories but also foster team spirit and enhance communication and problem-solving skills.
In addition to creating meaningful experiences for your team, we are committed to giving back to the local communities and environments in which we operate. We partner with local organizations and implement sustainable initiatives to make a positive impact.
Let African Oasis Safaris take your corporate retreat to the next level. Our expert team will handle every detail, allowing you to focus on building relationships, boosting morale, and creating an unforgettable experience for your team.
Private Transportation
Private transportation is crucial for corporate events or meetings. At African Oasis Safaris, we provide reliable and comfortable transportation services to relieve the stress of organizing an event. We have a modern fleet of well-maintained vehicles, with air-conditioning, comfortable seating, and ample legroom. Our experienced and knowledgeable drivers ensure smooth and safe travel for your employees.
Our private transportation services are customizable to meet your specific needs, providing flexible scheduling and accommodating last-minute changes. Besides transportation, we also offer airport transfers and city tours for your employees to explore the region and its unique culture and attractions.
Choosing our private transportation services allows your employees to focus on building relationships, networking, and making the most of their time at your event. At African Oasis Safaris, we prioritize safety, comfort, and convenience to provide the best corporate transportation experience for your team.