Are you ready for an adventure of a lifetime that also nourishes your body and mind? Look no further than a trip to Kenya and beyond with African Oasis Safaris (AOS), the premier tour operator with over 25 years of experience in East Africa.
Experience Kenya and beyond with mindfulness and luxury 
Our passion for travel, people, and nature inspires us to offer unique, authentic
safaris
and
wellness
trips that focus on creating unforgettable memories while respecting the environment and wildlife. We want to share our love for our
destinations
with our guests in a mindful and respectful way.
Journey into the heart of Africa through our blog posts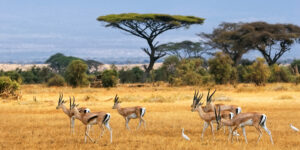 Embarking on a Kenyan safari is an adventure of a lifetime that promises heart-pumping excitement and unparalleled natural beauty. Prepare to be awed as you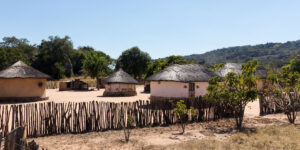 Nature has an uncanny ability to mesmerize us with its grandeur and majesty, and few places on Earth exemplify this as brilliantly as Victoria Falls.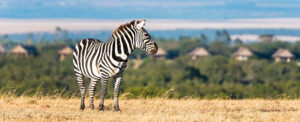 Introduction: Once upon a time, in the heart of Kenya, a magical place existed where nature's wonders thrived and extraordinary adventures awaited. Welcome to Ol
Experience the wild responsibly, adventure with wellness