Nature has an uncanny ability to mesmerize us with its grandeur and majesty, and few places on Earth exemplify this as brilliantly as Victoria Falls. Located on the Zambezi River, straddling the border between Zambia and Zimbabwe, Victoria Falls stands as a breathtaking testament to the awe-inspiring power and beauty of our planet. In this blog, we'll delve into why Victoria Falls is a special place to visit, capturing the hearts and imaginations of travellers from all corners of the globe.
The World's Largest Waterfall
Victoria Falls is known as the largest waterfall on Earth. Spanning over 1.7 kilometres (1 mile) wide and plummeting down more than 100 meters (328 feet), the falls unleash a tremendous volume of water, creating a spectacle that has captivated visitors for centuries. The sheer force and thunderous roar of the cascading water are nothing short of awe-inspiring, leaving all who witness it with a profound sense of wonder.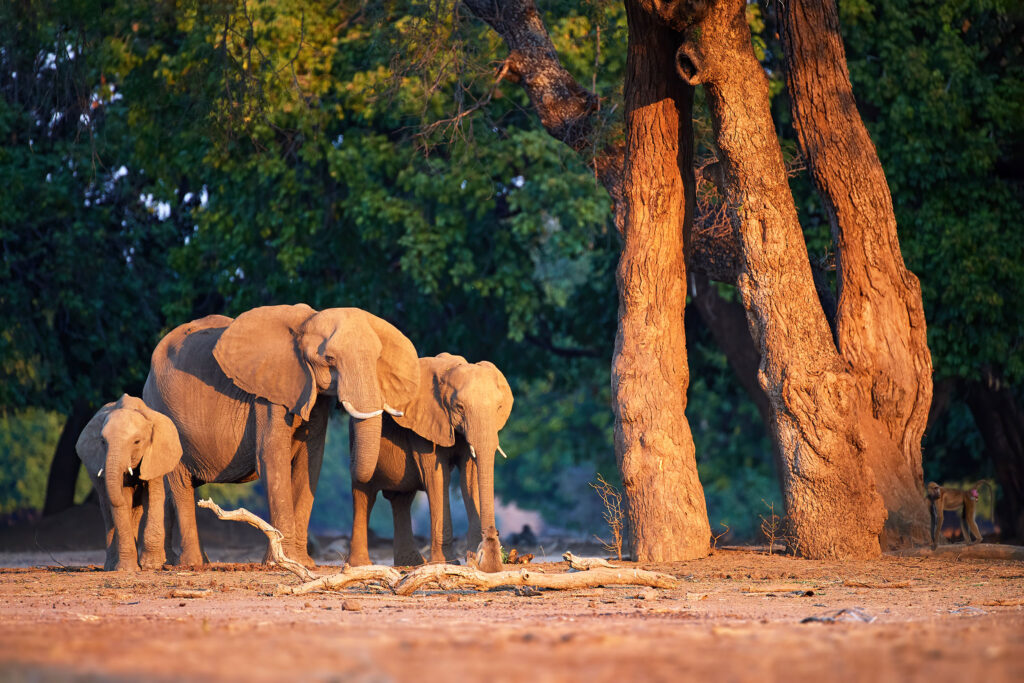 UNESCO World Heritage Site
Recognizing its immense cultural and natural significance, Victoria Falls was designated a UNESCO World Heritage Site in 1989. The surrounding area is home to a diverse ecosystem that supports a wide range of wildlife, including various bird species and mammals like elephants, hippos, and antelope. As you explore the national parks bordering the falls, you'll be treated to a unique and immersive experience with nature.
Adventure and Activities
Beyond its visual splendour, Victoria Falls offers an array of adrenaline-pumping activities that cater to thrill-seekers and adventure enthusiasts. From heart-stopping bungee jumping off the Victoria Falls Bridge and thrilling white-water rafting in the Zambezi River's rapids to helicopter rides providing panoramic views of the falls, there's no shortage of excitement to be had.
The Devil's Pool
During the dry season, a natural pool forms at the edge of Victoria Falls, aptly named "The Devil's Pool." This unique geological formation allows daring visitors to swim right up to the precipice, peering over the edge into the abyss below. While seemingly perilous, experienced guides ensure safety, making it an unforgettable and exhilarating experience.
Spectacular Rainbows
Victoria Falls is famous for producing breathtaking rainbows, especially during the early morning and late afternoon when the sun's angle creates a dazzling array of colours across the cascading water. The sight of these shimmering rainbows arching over the falls adds an extra touch of magic to an already otherworldly destination.
Rich Cultural Heritage
Apart from its natural marvels, Victoria Falls is also steeped in history and culture. The indigenous people of the region have long regarded the falls as a sacred site, and their stories and traditions add depth and meaning to the experience of visiting this remarkable place. Engaging with the local culture through dance, music, and art is a beautiful way to connect with the land and its people.
Mindfulness Moment
Victoria Falls stands as an enchanting wonder that captures the essence of Mother Nature's power and allure. From the overwhelming sight of the falls themselves to the exhilarating activities and rich cultural heritage, this destination offers a truly unforgettable experience for travellers. Whether you seek adventure or tranquility, Victoria Falls has something special to offer every visitor. So, if you ever find yourself dreaming of an escape to a place where nature's splendour knows no bounds, make sure to put Victoria Falls on the top of your travel bucket list. You won't be disappointed!