Embarking on a Kenyan safari is an adventure of a lifetime that promises heart-pumping excitement and unparalleled natural beauty. Prepare to be awed as you witness some of the planet's most magnificent creatures roam free in their natural habitat, completely unencumbered by civilization. With every turn of the game drive, you'll encounter an endless sea of wildebeest, zebras, gazelles, and other creatures that make up the dynamic ecosystem of Kenya's sweeping savannahs.
The Maasai Mara National Reserve, one of the most famous national parks in the world, will leave you breathless with its sweeping vistas, which serve as a dramatic backdrop for one of nature's most awe-inspiring events: the Great Migration. Feel the adrenaline rush as you watch the spectacle of thousands of wildebeest and zebras charge through the plains in a desperate bid to evade their predators. The lions, cheetahs, and leopards of the Mara are always on the prowl, stalking their prey with the ferocity of apex predators at the top of the food chain.
Amboseli National Park offers a completely different experience, one that is no less exhilarating. Get up close and personal with the gentle giants of the savannah, the elephants, who call Amboseli home. Watch in amazement as they use their trunks to dust themselves off, trumpet their defiance, and frolic in the cool waters of the park's swamps. If you're lucky, you might even witness a majestic bull elephant framed against the backdrop of the iconic Mount Kilimanjaro, Africa's tallest peak.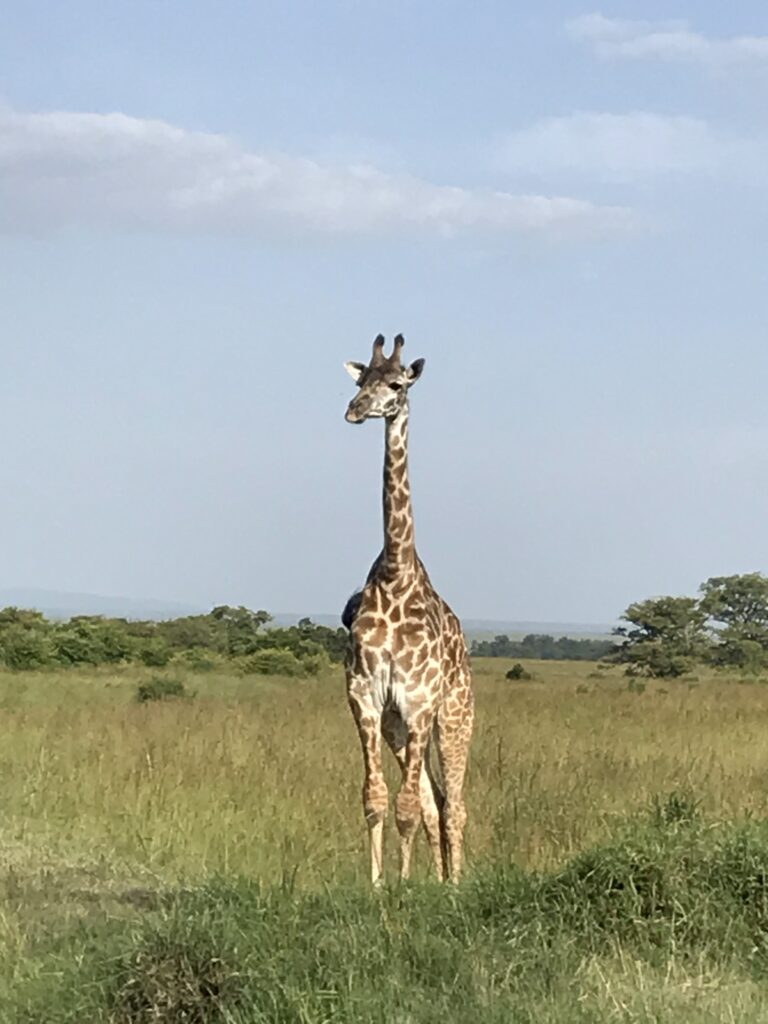 The vast expanses of Tsavo East and West National Parks are another must-visit destination on your Kenyan safari. Here, you'll find massive herds of wildlife, including towering giraffes, graceful impalas, and elusive leopards. The parks are also a treasure trove of ancient history, boasting fascinating archaeological sites and ruins that tell the story of Kenya's rich cultural heritage.
A Kenyan safari is not just about the wildlife and natural beauty; it's also an opportunity to immerse yourself in the vibrant culture of the country. The Maasai people, who call Kenya home, are one of the most famous tribes in Africa, known for their bright red shukas and intricate beadwork. You can visit a Maasai village and learn about their traditional way of life, from their hunting and herding practices to their unique customs and beliefs.
Kenya is also home to a rich and diverse culinary scene, with a range of delicious dishes to try, including ugali (a staple made from maize flour), nyama choma (grilled meat), and chapati (flatbread). You can visit local markets and food stalls to sample these delights and immerse yourself in the colorful and bustling atmosphere.
Music and dance are an essential part of Kenyan culture, and you can experience this firsthand by attending a traditional performance. The rhythmic beats of African drums and the energetic movements of the dancers will leave you feeling energized and exhilarated.
Finally, no visit to Kenya would be complete without exploring its rich history and art scene. From ancient rock paintings and carvings to contemporary galleries and street art, Kenya has a rich cultural heritage that is worth discovering.
In short, a Kenyan safari is not just about the animals; it's a holistic experience that allows you to discover the country's vibrant culture and people, taste its delicious cuisine, and appreciate its rich history and art.
A Kenyan safari is a life-changing experience that will leave you with memories to last a lifetime. Immerse yourself in the natural wonder of East Africa, witness the majesty of its wildlife, and gain a newfound appreciation for the planet we share.